Our Worship Space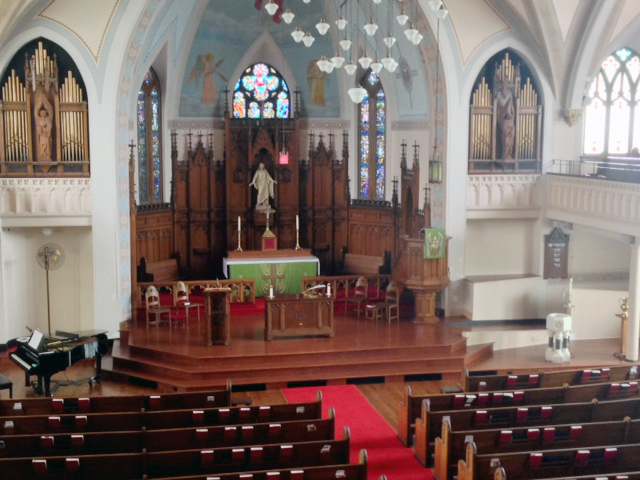 One way to start discovering more about us is to watch this neat drone video of the exterior of our building!
The main sanctuary, built in 1914, is able to seat approximately 475. It stands as an impressive neo-gothic cathedral-style structure contributing to the unique sight-line of downtown Kitchener.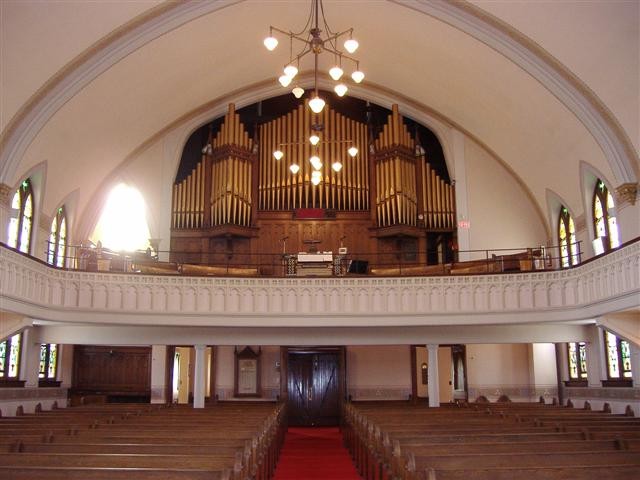 Inside is a high central ceiling dome, intricate woodwork, handsome worship appointments, a 3,000 pipe Cassavant organ, and fine painted artwork depicting key Biblical scenes. The sanctuary has superb acoustical capabilities. This unique space helps worshippers connect with Christian history and tradition, while at the same time offering a sense of the sacred in a quiet, restful, and prayerful atmosphere.